The way forward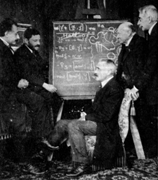 "Quiet Locking" has been the most frequently visited page on this website.
May 2019 The Silence the Horns project is back on track!

The project will wrap up in early 2020, which has been designated the Year of Sound. But starting now, volunteers will no longer organize public letter-writing or social media campaigns. We will organize limited campaigns privately, so let us know if you'd like to be contacted about future email or letter-writing campaigns. However, if any supporters wish to initate a civil letter-writing or social media campaign, or a related survey, you are welcome to publicize it on this website. Our only request is that the language not disparage or ridicule users of horn-based vehicle signaling, that the material maintain a civil tone, that the message not exaggerate, and that we have the right to edit material that doesn't meet that standard. Any fact-checked news about the technology is welcome, and can be posted as a Notes from the Field feature. Supportive organizations will always be welcome to join those who support and believe in our work, understanding that we are fighting for peace and quiet, for our attention, and for better sleep, rather than merely fighting against a "nuisance" that "annoys" us.

Beginning in 2020, the website will remain as is, where it will serve as a resource and clearinghouse for any brave souls who care to attempt to succeed where we were not able to do so. From January 2014 until now, we were not able to gain traction with any automaker, legislator, EPA, NHTSA, SAE, the Obama White House, or Consumer Watchdog. As a result of our 2015 letter-writing campaign, Consumer Reports published a survey and its findings, and links are below. We are not and never were interested in or capable of pursuing a lawsuit. We recognized that most of us working on this would never in our lifetimes escape the sound of non-emergency horn signaling throughout the landscapes of our lives, outdoors, within our homes, or while we slept, or tried to. It was always our hope that younger and future generations might be free of this unnecessary sound, as well as other ubiquitous vehicle alert sounds. We are still working with two organizations who have the potential to help us move the needle forward, but at the same time, we are looking for the most efficient ways to spend time and other resources during the final year of this project.


We have Post-It Notes!
March 2017 We will post a new action alert within a few weeks, although we don't plan to invest time writing to elected leaders during the current administration. If you are anxious to get to work, we suggest you make use of our Post-It Notes to politely let your others know that they have options other than honking to signify lock status, or advocate for quieter soundscapes by using an "I
Quiet" bumper sticker! You can buy Post-It Notes or bumper stickers by writing to this email to order supplies or to receive templates so that you can create your own materials to print.




The Consumer Reports letter drive has ended, but it isn't too late to let the magazine know what you think of its coverage of horn-based acoustic alerts. The magazine published a Car Strategist column about acoustic lock alert in the Road Report section of the May 2015 issue, and an online version was published in April. This is the first time the magazine has addressed this family of techologies since a 2011 Chevy volt review. The article is a good start, but only addresses behavioral aspects of dealing with the problem, stopping short of suggesting that automakers who still use the horn consider using available quieter options. The article also doesn't mention new horn-based scenarios that have been added in the last few years by certain automakers.

If you want to send feedback, use the letter to the editor form. In the drop-down menus, select "Consumer Reports Magazine" and then select "Letter to the Editor." Begin with "Dear Editor" and mention in the first paragraph that you are writing about the article "Noises Off!" in the May issue of the magazine.

If you experience a technical issue where the form will not submit, or if you receive an e-mail from customer service recommending that you contact the Better Business Bureau, start over and resubmit a few minutes later. Only press the "Submit Query" button once.

You can also send feedback to the auto writers using the e-mail address carstrategist (at) cr.consumer.org and signing the communication with your full name and complete address, and better still, include your phone number.